Frequently Asked Questions
Answers to some frequently asked questions about BBM Motivation, Our Free Community Boot Camps and Online App Programs.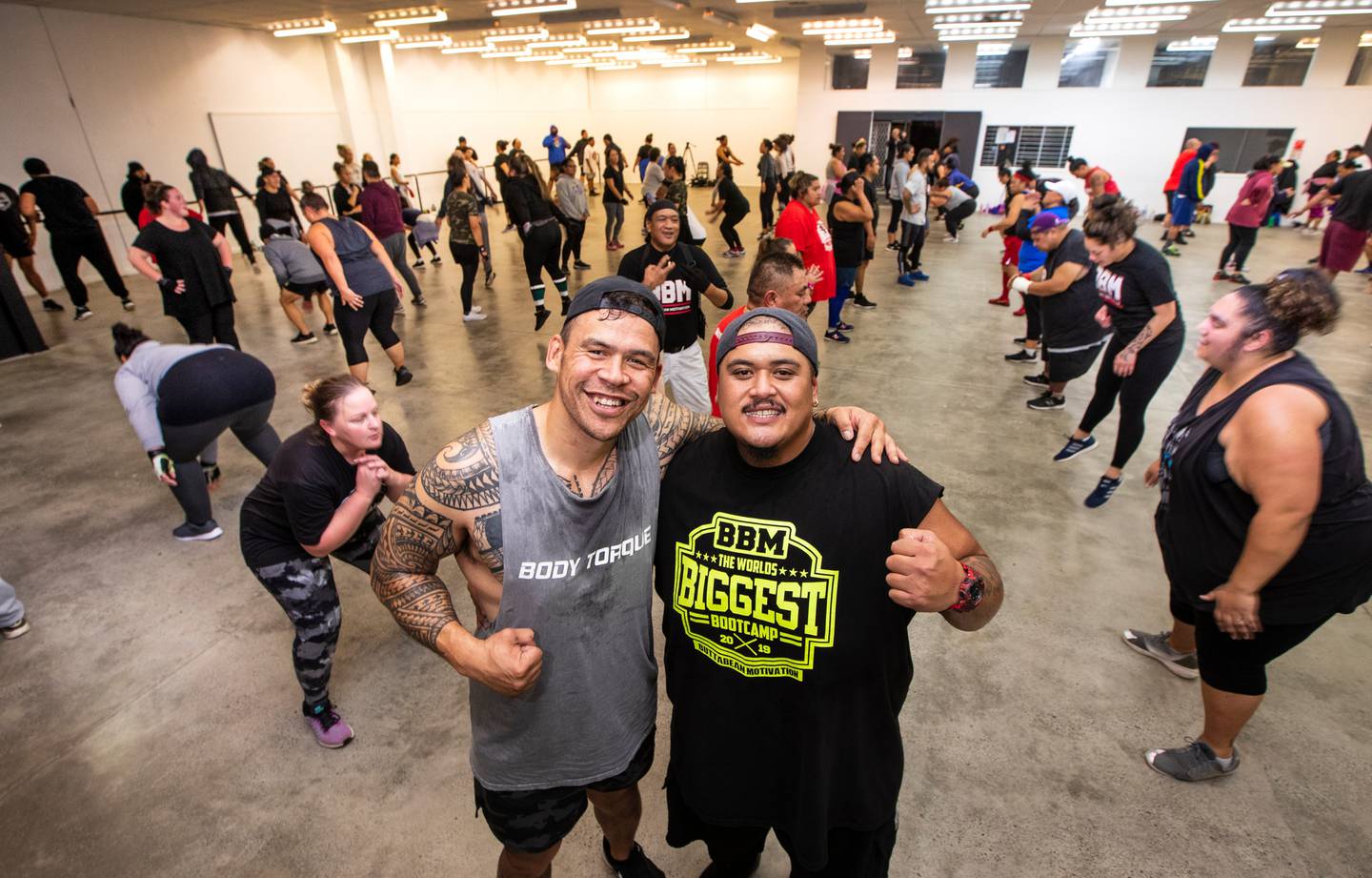 How to register and book a class
To join and attend BBM's Free Community Bootcamps, you first will need to:
1.Register and Create a profile Go to www.thebbmprogram.com/mindbody
2. Get email confirmation. You will receive an email confirming your BBM Motivation Account.
3. Download the FREE Mindbody app
APPLE Phones: Click here
ANDROID Phones: Click here
4. Login to the MINDBODY app Using your username & login details you set up. Sign in the app, search for BBM Motivation (make sure you have your location turned on if you have any issues finding us). Click on BBM Motivation and you will be able to make class bookings via the app. You will receive an app notification confirming your booking.
5. When you have confirmation of booking arrive on the day and check-in using the Ipad at reception or with one of the team leaders assigned from their device.
BBM's headquarters are located at Unit 11, 613-615 Great South Road, Manukau  We run in total 33 Free BBM Bootcamps, 18 from our Manukau Headquarters per week, 13 at various locations in West Auckland and 2 in Central Auckland per week.
Other Locations include:
Edmonton Primary School Rd, Te Atatu Glenavon School, 340 Blockhouse Bay Road
8 Vadam Road, Massey
Rutherford College Sports Hall, Kotuku,
Te Atatu Tui Glen Reserve, Henderson
Auckland War Memorial Museum,  The Auckland Domain, Parnell
The BBM Motivation Group page is a closed community of over 14,000 people – enabling the community to support each other on their health journey. We ask new members a few questions before joining, please be sure you answer so we can filter genuine requests.
What to bring to a BBM Motivation Boot camp?
Bring your own sweat towel with you to each session. This helps to reduce the spread of bacteria and wipe the sweat off your face and body and reduces any potential slip hazards.
It is especially important to stay hydrated. Please bring a water bottle with you to keep your fluid intake up.
If you're doing a box-fit class, please bring your own inners (any garden type of glove) these can be bought from a $2 shop.
Grip Gloves for Body weight Hit Boot camps You can get affordable grip gloves from Kmart. These provide grip with floor exercises.
No Chewing Gum There is strictly No Chewing gum allowed at any of our premises or school halls we use.
Children are welcome. We welcome your children to participate and to play in the designated kids area. We ask you supervise them at all times.
Community Bootcamps
All our BBM Motivation Community Boot camps are FREE of Charge.
Online and Mobile App Programs
The BBM App is $67 per month
BBM's From the Couch – 12 Week Program held at BBM Manukau
This program is for a closed private group. To register click here